How to Identify Predatory Lending Practices
CashAdvance.com wants you to be as informed as possible when searching for a payday loan. To that end, the CashAdvance.com network of lenders has been created.
Educating to ensure consumer protection requires publicizing the dangers of working with predatory lenders. CashAdvance.com makes a reasonable effort to work only with reputable lenders, but reports have surfaced in the past about lenders outside the network engaging in predatory lending habits. These are a minority of the industry, and are not necessarily indicative of the average cash advance experience.
Be that as it may, it is important you know about some of the warning signs of predatory lending.
First, many states have very strict regulations on loan term limits, maximum loan amounts, and especially limits on the maximum interest rates a lender can charge. You can find all the details pertaining specifically to your transaction by checking the CashAdvance.com Consumer Resource page for your state. If a lender is breaking any of these regulations, you can be sure that they are not to be trusted.
From your state's Consumer Protection page, you can find local agencies, which monitor the payday loan industry in your state. These agencies usually have a registry of all the legitimate, state-licensed cash advance lenders. You can check these registries to make sure your lender is included.
If a lender ever seems lax in your application, allowing you to knowingly fabricate information in order to get approved, you should definitely conduct your pay day loan business elsewhere.
If a lender ever guarantees that you will be approved prior to receiving your application they are breaking the law. While a majority of people qualify for a cash advance, there is no absolute guarantee.
The Truth in Lending Act requires that all borrowers are given the exact terms and conditions of their loan, in writing, before they sign any loan contract. If a lender seems hesitant or refuses to inform you of all possible penalties, interest rates, etc., until after you sign the contract, do not sign.
Also, if you are charged any upfront fees before you can have any funds, you are most likely dealing with a scam artist who will take you fee and never give you your loan. Cash advances are for people who need money, charging them before they have any funds is not logical.
For more information on who to contact in the event you feel you are a victim of predatory lending, please check out the CashAdvance.com Consumer Scam Protection Resource.  If you have been victimized by fraud, file a Scam Report to raise consumer awareness or engage in community-generated discussion of these crimes with other consumers in our Scam Report Forum.
A cash advance, also referred to as a payday loan or payday advance, is a small, short-term loan that is intended to cover a borrower's expenses until the following payday. Cash advances are intended for short-term financial relief and do not constitute long-term financial solutions. CashAdvance.com is not a lender and does not make loan or credit decisions. CashAdvance.com provides a loan request service only and is not acting as a representative, agent, or correspondent for any service provider or lender. Consumers are encouraged to consult CashAdvance.com's State Consumer Resource pages to learn more about the risks involved with cash advances and local laws and regulations governing cash advances.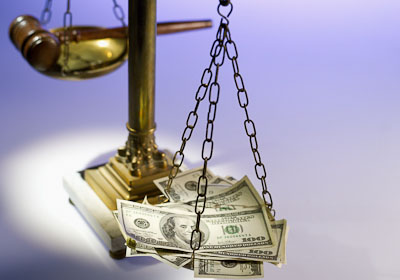 Congress established the Consumer Financial Protection Bureau (CFPB) with the central mission of supervising banks, credit unions and other financial companies, and researching and analyzing consumer financial markets to ensure that consumers remain adequately informed to make sound financial decisions. A prime CFPB objective is enforcing lending laws and educating consumers and lenders on the risks, benefits, […]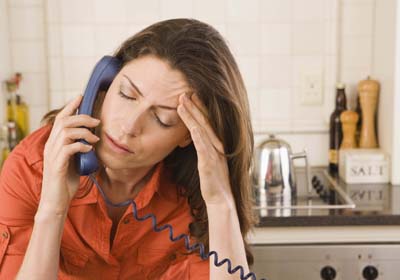 Be wary of imposters posing as debt collectors. Using illegal data harvesting maneuvers, fraudulent debt collectors accumulate long lists of phone numbers of people they plan to victimize. The Better Business Bureau (BBB) has reported that people with low credit scores and payday loan borrowers are frequently  targeted by scammers trying to collect on a […]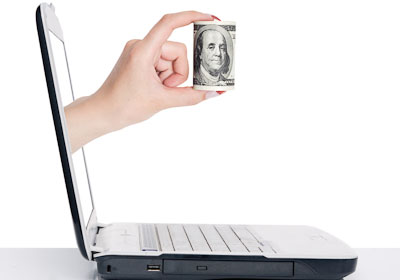 Whenever engaging in any type of online financial transaction, consumers must be wary of the fraudulent practices that abound on the Internet. CashAdvance.com seeks to remind consumers that the best protection is keeping informed of the many perils out there as well as their flagging indicators. Learn how to keep your money and information secure […]

CashAdvance.com wants you to be as informed as possible when searching for a payday loan. To that end, the CashAdvance.com network of lenders has been created. Educating to ensure consumer protection requires publicizing the dangers of working with predatory lenders. CashAdvance.com makes a reasonable effort to work only with reputable lenders, but reports have surfaced […]

The meteoric rise of Internet usage since its mainstream introduction has led to an equally large amount of scams, malware, and viruses online. This has started a constant arms race between Internet users and the crooks who are trying to take advantage of them. As many people have grown comfortable with using antivirus software to […]
MORE SCAM RELATED ARTICLES –