Consumer Scam Protection and Reporting Resources
As technology has vastly improved over the last decade, the criminal element within our society has evolved with it to become a very serious threat to our property and identity. If you have borne witness to or have become a victim to a scam, contact the following federal regulatory agencies to file a report.
The Federal Trade Commission is the nation's consumer protection agency. The FTC's Bureau of Consumer Protection works for the Consumer to prevent fraud, deception, and unfair business practices in the marketplace. The FTC empowers consumers with information to help them exercise their rights and spot and avoid fraud and deception and encourages consumers to file a complaint about fraud or identity theft. File a complaint with the FTC using their Complaint Form.
The BBB collects and accounts for information on business reliability, makes the public aware to frauds against consumers and businesses, releases information on ethical business practices, and acts as mutually trusted mediator between consumers and businesses to resolve disputes. If you find yourself interacting with any suspicious online lender, you can do your share and report it to them immediately.
Internet Crime Complaint Center
The Internet Crime Complaint Center (IC3), in partnership with the Federal Bureau of Investigation (FBI), the National White Collar Crime Center (NW3C), and the Bureau of Justice Assistance (BJA), was created to receive, develop, and refer criminal complaints regarding the rapidly expanding arena of cyber crime.
Consumer Financial Protection Bureau
Congress established the CFPB to protect consumers by carrying out Federal consumer financial laws. The CFPB's central mission is to supervise banks, credit unions and other financial companies, and research and analyze consumer financial markets to ensure that consumers remain adequately informed to make sound financial decisions.
Engage in consumer empowerment and raise public awareness by joining community-generated discussions of fraudulent crimes and sharing your experience with others. You can get tips and advice and learn from the experiences of other scam victims. If you believe you have fallen victim to a scam, file a Scam Report to generate attention from law enforcement authorities. Please note that personal information will never be disclosed, but consumer advisories and alerts may be generated from the information you provide.
The Do Not Call Registry empowers the consumer to decide whether or not to receive phone calls from telemarketers. Due to the Do-Not-Call Improvement Act of 2007, which became law in February 2008, telephone numbers placed on the National Do Not Call Registry will remain on it permanently. If telemarketers violate your registration after having signed up for 31 days, you can file a complaint directly with the registry. If you request that a company place your number on its own do-not-call list, it must honor your request.  You should keep a record of the date you make the request.
Stay informed of your rights with the following Consumer Rights Education Resources:
Federal Fair Debt Collection Practices Act (FDCPA)
Online Lenders' Alliance: Beware of Fraudulent Debt Collections Scams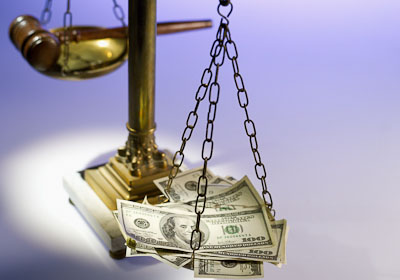 Congress established the Consumer Financial Protection Bureau (CFPB) with the central mission of supervising banks, credit unions and other financial companies, and researching and analyzing consumer financial markets to ensure that consumers remain adequately informed to make sound financial decisions. A prime CFPB objective is enforcing lending laws and educating consumers and lenders on the risks, benefits, […]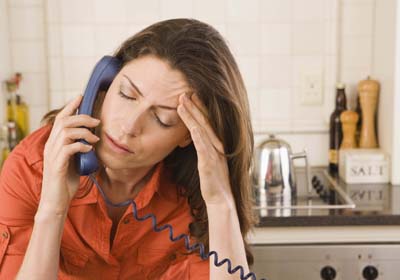 Be wary of imposters posing as debt collectors. Using illegal data harvesting maneuvers, fraudulent debt collectors accumulate long lists of phone numbers of people they plan to victimize. The Better Business Bureau (BBB) has reported that people with low credit scores and payday loan borrowers are frequently  targeted by scammers trying to collect on a […]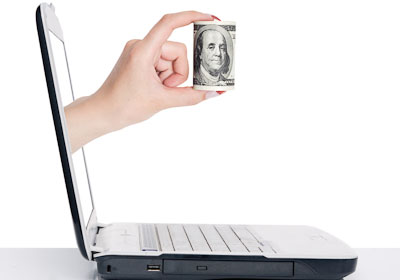 Whenever engaging in any type of online financial transaction, consumers must be wary of the fraudulent practices that abound on the Internet. CashAdvance.com seeks to remind consumers that the best protection is keeping informed of the many perils out there as well as their flagging indicators. Learn how to keep your money and information secure […]

CashAdvance.com wants you to be as informed as possible when searching for a payday loan. To that end, the CashAdvance.com network of lenders has been created. Educating to ensure consumer protection requires publicizing the dangers of working with predatory lenders. CashAdvance.com makes a reasonable effort to work only with reputable lenders, but reports have surfaced […]

The meteoric rise of Internet usage since its mainstream introduction has led to an equally large amount of scams, malware, and viruses online. This has started a constant arms race between Internet users and the crooks who are trying to take advantage of them. As many people have grown comfortable with using antivirus software to […]
MORE SCAM RELATED ARTICLES –