What to Do If a Fraudster Contacts You
As difficult economic times continue, more people need to take advantage of cash advances to keep their finances in order. Unfortunately, scam artists know that there is an increase in debt and payday loan borrowing. They can use this information to try and trick you out of your money and personal information. Legitimate collections calls do not use threatening language and do not threaten you with arrest.
If you do receive a collections call:
Ask the debt collector to provide official documentation or information that verifies the debt, including the amounts owed and the dates of the transaction, as required by the FDCPA.
Do not confirm bank account information or other personal information until you have verified that the collector is legitimate and that you have an actual debt outstanding.
If you are uncertain or are being threatened with arrest, take down the information and call the company that provided the loan.  Do not call the number provided by the "scammers."
If you suspect that the call is not legitimate, please gather as much information as possible during the call (caller ID, collector's name, company name, company phone number) and call the lender to report that you have received a threatening call.  If you determine that the call is not legitimate, report the call to your local law enforcement and the Federal Trade Commission.
If someone is trying to steal from you, it is a safe bet that you are not the only one being targeted. Criminals like debt collection fraudsters often work off of a list of hundreds of names. They bet that one of them will be scared or confused enough to surrender over some easy money.
Once you are aware that you are speaking to a scam artist, what should be your next step? If you are aware that a caller is lying to you, try and get as much information about who they claim to be as possible. The more details you can give the authorities the better. You may additionally request that they place you on their company's Do Not Call list, also provided for by the FDCPA. Inform the caller that you know your rights and recognize the telltale signs of their criminal attempts. Finally, warn the caller that you will report their fraudulent activity to law enforcement.
In order to stop others from falling victim and continuing the cycle, you should immediately contact the Federal Trade Commission and file a complaint. You can also do this with the Better Business Bureau and numerous other consumer advocacy groups. Check the CashAdvance.com Consumer Scam Protection page for the contact information of these groups.
Most states also have agencies tasked specifically with protecting citizens and investigating complaints involving scams. Go to the CashAdvance.com Consumer Resource section for your state and check the Consumer Protection page therein. Many of these agencies also maintain a page of the latest alerts and advisories they have issued. Remember to post your experience at The Scam Report, a scams community forum, in order to get tips and advice from other users. By checking these you may see if other people have had similar trouble with the same scammers and what measures have been taken to prosecute them. For additional information, you can also send emails to scams@cashadvance.com. Please note that while your personal information will never be used, advisories and alerts may be generated from the information you provide.
Cashadvance.com is not a lender and does not make loans or credit decisions. Cashadvance.com provides a loan connecting service only and is not acting as a representative, agent, or correspondent for any service provider or lender. CashAdvance.com does not contact its customers by phone, and does not retain any information about customers' loans or their lenders, as stated in our privacy policy.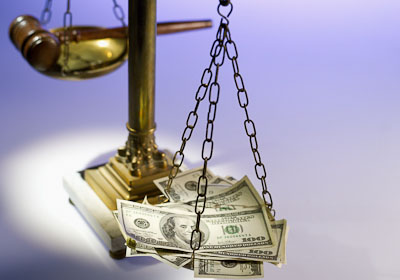 Congress established the Consumer Financial Protection Bureau (CFPB) with the central mission of supervising banks, credit unions and other financial companies, and researching and analyzing consumer financial markets to ensure that consumers remain adequately informed to make sound financial decisions. A prime CFPB objective is enforcing lending laws and educating consumers and lenders on the risks, benefits, […]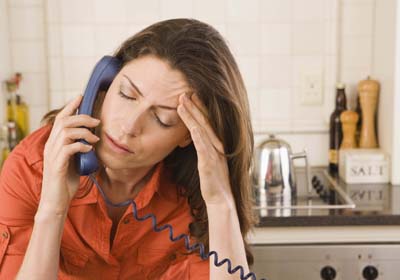 Be wary of imposters posing as debt collectors. Using illegal data harvesting maneuvers, fraudulent debt collectors accumulate long lists of phone numbers of people they plan to victimize. The Better Business Bureau (BBB) has reported that people with low credit scores and payday loan borrowers are frequently  targeted by scammers trying to collect on a […]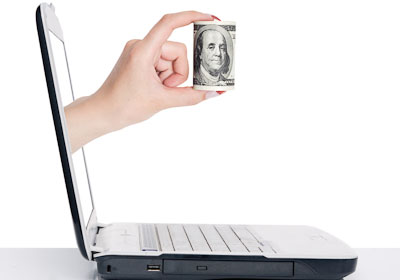 Whenever engaging in any type of online financial transaction, consumers must be wary of the fraudulent practices that abound on the Internet. CashAdvance.com seeks to remind consumers that the best protection is keeping informed of the many perils out there as well as their flagging indicators. Learn how to keep your money and information secure […]

CashAdvance.com wants you to be as informed as possible when searching for a payday loan. To that end, the CashAdvance.com network of lenders has been created. Educating to ensure consumer protection requires publicizing the dangers of working with predatory lenders. CashAdvance.com makes a reasonable effort to work only with reputable lenders, but reports have surfaced […]

The meteoric rise of Internet usage since its mainstream introduction has led to an equally large amount of scams, malware, and viruses online. This has started a constant arms race between Internet users and the crooks who are trying to take advantage of them. As many people have grown comfortable with using antivirus software to […]
MORE SCAM RELATED ARTICLES –