The Ins & Outs of the Federal Fair Debt Collection Practices Act
Many scammers have tried to take advantage of people who are trying to rebuild their finances and pay off outstanding debts. They may call you and explain they are calling about a loan you never paid off. By using aggressive, threatening language and tactics, they attempt to coerce you into making a payment on a loan that may not even exist. When you receive a call from a debt collector, it is important that you are aware of how the Fair Debt Collection Practices Act (FDCPA) protects you.
Victims have reported receiving phone calls from alleged debt collectors claiming to represent a known, or at least legitimate-sounding, lender. In fact, some have even tried to use CashAdvance.com, despite the fact that CashAdvance.com does not actually conduct lending. Scammers often act as though there is not much time to act, attempting to rush you into making a thoughtless decision.
This brings up an important part of the FDCPA. When you send written notice, a debt collector must always send written verification of who they are and what the debt is that you owe. Anyone who is unwilling to do so is not a legitimate debt collector, or is breaking the law.
There are a number of actions that collectors are legally prohibited from taking when contacting debtors. These include:
Collectors may not call before 8am or after 9pm.
If you send written notice that you want debtors to stop calling you, they must comply.
A debt collector cannot harass you through repeated phone calls.
Once you notify collectors that work hours are not a time in which you can be contacted, a debt collector cannot call you during these hours.
Once a collector has received notice to send written verification of a debt, they can no longer contact you until the verification has been mailed.
A debt collector cannot threaten you with criminal charges either, but you should be aware of what types of criminal charges may be applicable to you. Check the Consumer Resource section for the information related to your home state. Legal penalties are indicated on the Laws and Regulations page of each state. Additionally, collectors cannot use profanity when speaking to you, tell anyone other than your spouse or attorney about the debt, and cannot threaten to put you on a "bad debtor" list.
For more information, check some other articles from the CashAdvance.com Scam pages or visit the FTC, which enforces the FDCPA. If you feel you may have been contacted or victimized by an unlawful debt collector, you should file a complaint with the FTC and the Better Business Bureau.
Help the user community and learn about the experiences of other consumers by posting at The Scam Report, a scams community forum. Email scams@cashadvance.com if you would like additional information. Please note that emails may be used to create advisories, but will never contain the personal information of users.
A cash advance, also referred to as a payday loan or payday advance, is a small, short-term loan that is intended to cover a borrower's expenses until the following payday. Cash advances are intended for short-term financial relief and do not constitute long-term financial solutions. CashAdvance.com is not a lender and does not make loans or credit decisions. CashAdvance.com provides a loan request service only and is not acting as a representative, agent, or correspondent for any service provider or lender. Consumers are encouraged to consult CashAdvance.com's State Consumer Resource pages to learn more about the risks involved with cash advances and local laws and regulations governing cash advances.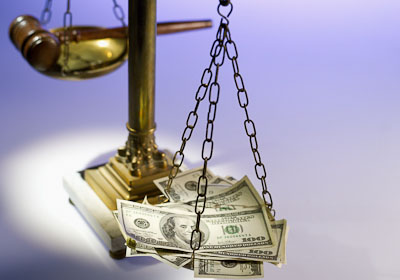 Congress established the Consumer Financial Protection Bureau (CFPB) with the central mission of supervising banks, credit unions and other financial companies, and researching and analyzing consumer financial markets to ensure that consumers remain adequately informed to make sound financial decisions. A prime CFPB objective is enforcing lending laws and educating consumers and lenders on the risks, benefits, […]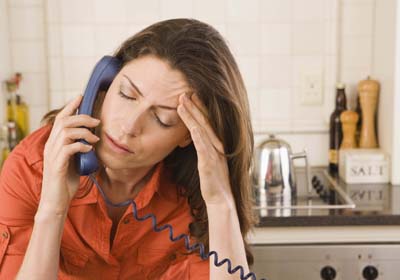 Be wary of imposters posing as debt collectors. Using illegal data harvesting maneuvers, fraudulent debt collectors accumulate long lists of phone numbers of people they plan to victimize. The Better Business Bureau (BBB) has reported that people with low credit scores and payday loan borrowers are frequently  targeted by scammers trying to collect on a […]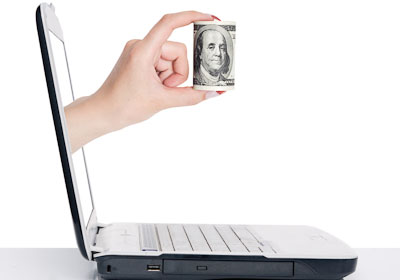 Whenever engaging in any type of online financial transaction, consumers must be wary of the fraudulent practices that abound on the Internet. CashAdvance.com seeks to remind consumers that the best protection is keeping informed of the many perils out there as well as their flagging indicators. Learn how to keep your money and information secure […]

CashAdvance.com wants you to be as informed as possible when searching for a payday loan. To that end, the CashAdvance.com network of lenders has been created. Educating to ensure consumer protection requires publicizing the dangers of working with predatory lenders. CashAdvance.com makes a reasonable effort to work only with reputable lenders, but reports have surfaced […]

The meteoric rise of Internet usage since its mainstream introduction has led to an equally large amount of scams, malware, and viruses online. This has started a constant arms race between Internet users and the crooks who are trying to take advantage of them. As many people have grown comfortable with using antivirus software to […]
MORE SCAM RELATED ARTICLES –