BBB Issues Consumer Alert on Fraudulent Debt Collectors
Be wary of imposters posing as debt collectors. Using illegal data harvesting maneuvers, fraudulent debt collectors accumulate long lists of phone numbers of people they plan to victimize. The Better Business Bureau (BBB) has reported that people with low credit scores and payday loan borrowers are frequently  targeted by scammers trying to collect on a debt that may not even exist. Don't be scared or intimidated—that's just what they want.
The following companies have been reported to the BBB with names that sound trustworthy, but are, in fact, completely fabricated: Financial Accounting Association, United Attorney Services, American Law Division and Crime Monitoring Division, and ACS Law Firm.
The Fair Debt Collection Practices Act (FDCPA) regulates the manner in which debt collectors may contact you, what is permissible to say, and the timeframe in which they can call. Knowing your rights can help you spot fraudulent practices of criminals targeting your personal information and funds.
According to the FDCPA, a debt collector may NOT:
Threaten you with violence
Use obscene language
Call constantly in order to irritate
Tell anyone other than you about a debt you may owe
Anyone engaging in these types of activities is either attempting to engage in fraudulent activity or violating the law. In either situation, you should report the caller to the police and the Federal Trade Commission by filing a complaint on the FTC's site. You may also wish to contact the BBB. For more information on who to contact, please check out the CashAdvance.com Consumer Scam Protection Resource. File a Scam Report with CashAdvance.com to raise consumer awareness. Engage in community-generated discussion of these crimes with other consumers in our Scams Forum.
Unfortunately, any fraudulent debt collectors are able to give out the personal information of their victims, even social security numbers or old bank accounts. Others claim to be from a reputable company or perhaps a fictitious company with a legitimate-sounding name.
Here are some tips that will help you determine the authenticity of a debt collector:
The FDCPA requires all debt collectors to provide written proof of a debt within five days of initial contact. Demand this from a debt collector. If they won't comply, they are a scam.
Demand identification verification. Ask for the caller's name and who they work for. Find the company online or contact the Better Business Bureau to check that the company and its employee are who they are supposed to be.
Get an email address from the caller. Any company without its own domain name, like @bankofamerica.com, should be considered suspicious. Anyone can open a Gmail or Yahoo account.
Never give out your personal information. A debt collector does not need your social security, bank account, or credit card number. Don't even confirm information they give you. Wait for written verification before you do anything.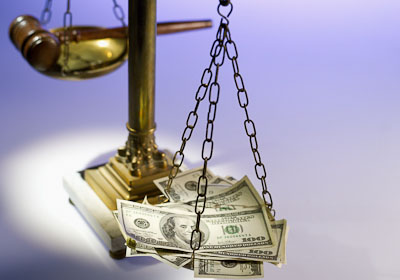 Congress established the Consumer Financial Protection Bureau (CFPB) with the central mission of supervising banks, credit unions and other financial companies, and researching and analyzing consumer financial markets to ensure that consumers remain adequately informed to make sound financial decisions. A prime CFPB objective is enforcing lending laws and educating consumers and lenders on the risks, benefits, […]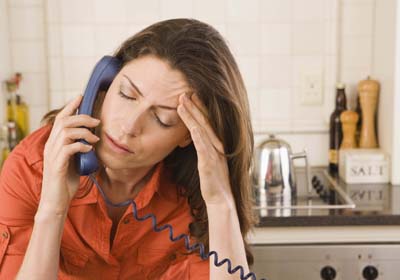 Be wary of imposters posing as debt collectors. Using illegal data harvesting maneuvers, fraudulent debt collectors accumulate long lists of phone numbers of people they plan to victimize. The Better Business Bureau (BBB) has reported that people with low credit scores and payday loan borrowers are frequently  targeted by scammers trying to collect on a […]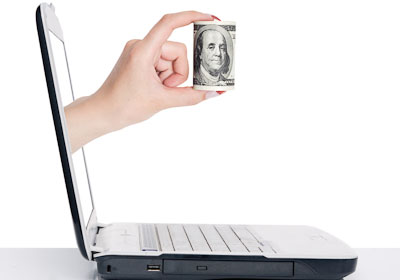 Whenever engaging in any type of online financial transaction, consumers must be wary of the fraudulent practices that abound on the Internet. CashAdvance.com seeks to remind consumers that the best protection is keeping informed of the many perils out there as well as their flagging indicators. Learn how to keep your money and information secure […]

CashAdvance.com wants you to be as informed as possible when searching for a payday loan. To that end, the CashAdvance.com network of lenders has been created. Educating to ensure consumer protection requires publicizing the dangers of working with predatory lenders. CashAdvance.com makes a reasonable effort to work only with reputable lenders, but reports have surfaced […]

The meteoric rise of Internet usage since its mainstream introduction has led to an equally large amount of scams, malware, and viruses online. This has started a constant arms race between Internet users and the crooks who are trying to take advantage of them. As many people have grown comfortable with using antivirus software to […]
MORE SCAM RELATED ARTICLES –