Scammers Posing as CashAdvance.com
It is an unfortunate truth that any industry that gains popularity will attract criminals trying to take advantage of it and its customers. Many people have reported phone calls from fraudsters posing as a representative of CashAdvance.com demanding payments and/or threatening lawsuits for failure to comply. In order to keep valued payday loan borrowers from falling victim to these scammers, CashAdvance.com has compiled a few ways to discern whether someone is trying to steal your money.
First of all, CashAdvance.com will never call you to request personal information or any other sensitive materials. If you ever receive a phone call from someone asking for something of this nature on behalf of CashAdvance.com, you can be sure they are trying to deceive you.
Another common concern reported to CashAdvance.com involves callers demanding payment of a loan. CashAdvance.com does not provide payday loans. The Cash Advance Network connects you with lenders. If you receive any form of quick cash loan, it has been furnished by a network lender and not CashAdvance.com. You will never receive any request of payment from CashAdvance.com.
Users have also sent inquiries to CashAdvance.com about other callers claiming to be from CashAdvance.com who have threatened criminal charges unless payment is received. In most states, defaulting on a cash advance does not and cannot result in criminal charges being filed against you. Of course, the laws may change in each state, so it is imperative you keep yourself up to date on the latest laws by visiting the Consumer Resource page for your state and checking the current laws & regulations.
Furthermore, any lender making phone calls in which they threaten criminal prosecution is breaking federal law. Additionally, the Truth in Lending Act of 1968 stipulates that no lender can make a loan until the borrower has been provided with a written statement of the exact fees and interest rates imposed. This means that if you are asked to make a payment for a penalty or interest accrual of which you were not previously aware, you are most likely talking to a scam artist.
When you partake in any contact with a scammer, it is important to report them to the police, Better Business Bureau and FTC among other consumer rights organizations. This not only benefits you, but but all the others who may have fallen victim or may fall prey to these criminals in the future. From the Consumer Resource section for your state, visit the Consumer Protection page to find the information of the proper authorities to contact to report a potential scam. Visit The Scam Report, a scams community forum, and let the user community know about what happened to you, get tips and advice from other customers, and learn from their experiences. You can also Report a Scam to raise consumer awareness and generate the attention of law enforcement authorities.
Please note that while your personal information will never be used, advisories and alerts may be generated from the information you provide.
CashAdvance.com is not a lender and does not make loan or credit decisions. CashAdvance.com provides a loan request service only and is not acting as a representative, agent, or correspondent for any service provider or lender. CashAdvance.com does not contact its customers by phone, and does not retain any information about customers' loans or their lenders, as stated in our privacy policy.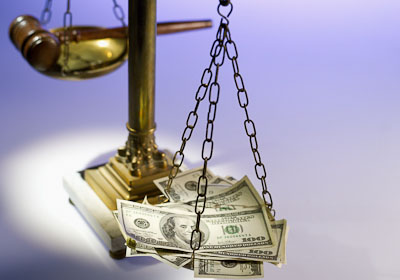 Congress established the Consumer Financial Protection Bureau (CFPB) with the central mission of supervising banks, credit unions and other financial companies, and researching and analyzing consumer financial markets to ensure that consumers remain adequately informed to make sound financial decisions. A prime CFPB objective is enforcing lending laws and educating consumers and lenders on the risks, benefits, […]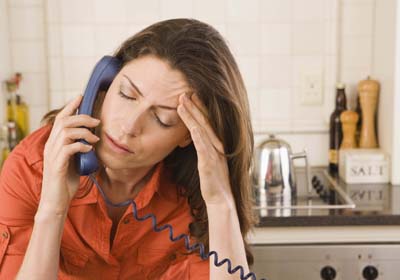 Be wary of imposters posing as debt collectors. Using illegal data harvesting maneuvers, fraudulent debt collectors accumulate long lists of phone numbers of people they plan to victimize. The Better Business Bureau (BBB) has reported that people with low credit scores and payday loan borrowers are frequently  targeted by scammers trying to collect on a […]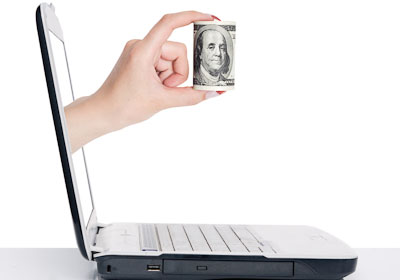 Whenever engaging in any type of online financial transaction, consumers must be wary of the fraudulent practices that abound on the Internet. CashAdvance.com seeks to remind consumers that the best protection is keeping informed of the many perils out there as well as their flagging indicators. Learn how to keep your money and information secure […]

CashAdvance.com wants you to be as informed as possible when searching for a payday loan. To that end, the CashAdvance.com network of lenders has been created. Educating to ensure consumer protection requires publicizing the dangers of working with predatory lenders. CashAdvance.com makes a reasonable effort to work only with reputable lenders, but reports have surfaced […]

The meteoric rise of Internet usage since its mainstream introduction has led to an equally large amount of scams, malware, and viruses online. This has started a constant arms race between Internet users and the crooks who are trying to take advantage of them. As many people have grown comfortable with using antivirus software to […]
MORE SCAM RELATED ARTICLES –