Know Your Rights to Avoid Getting Scammed
It can be difficult to keep track of the newest scams and all the insidious ways criminals may try to victimize you. Criminals have even begun calling people and demanding loan repayment, posing as legitimate debt collectors. Sometimes the victims have never even taken out any loan, but after being threatened with jail time, may write out a check to end the trouble. When dealing with debt collector scams like this it is more important than ever to be fully aware of your rights.
In a statement issued by Illinois attorney general Lisa Madigan on debt collection scams, she emphasized, "People don't go to jail in this country because they didn't pay a debt." That is important to remember. If a debt collector threatens to put you behind bars because of outstanding debt, you can be sure that you are dealing with a crook. The Federal Fair Debt Collection Practices Act prohibits many of the behaviors in which scammers engage, like calling you extremely early in the morning or late at night or using vulgar language when calling.
The FDCPA also grants you the right to have written verification of your debt, the debt collector, and other information. Collectors are required to give you this information.
Written information is also required when you take out a cash advance. While the actual terms and conditions of the loan may differ from state, the Federal Truth in Lending Act guarantees you the right to have all the loan details written out for you before you have to sign anything. For more specifics about the payday loan industry you can check out the Consumer Resource for your state.
Head over to The Scam Report, a scams community forum, and let the users know about your experience. It's an easy way to interact with other people who may have been in a similar situation. For additional information, you can contact scams@cashadvance.com. Please note that while your personal information will never be used, advisories and alerts may be generated from the information you provide.
Scammers often target people with low credit scores. Because cash advances are available to those with bad credit or no credit history, many payday loan borrowers may have poor credit. The crooks are well aware of this and may try to use scare tactics pressure you into writing them a check. They may even try and "shame" you into giving them money by calling you at work or threatening to publicly state that you have not paid a debt. Rest assured, both of these practices are illegal.
If you feel you may have been victimized by a scammer, or would like to learn more, you can file a complaint with the Federal Trade Commission and the Better Business Bureau. Both of these organizations have extensive resources on the topic and lists of current scams.
A cash advance, also referred to as a payday loan or payday advance, is a small, short-term loan that is intended to cover a borrower's expenses until the following payday. Cash advances are intended for short-term financial relief and do not constitute long-term financial solutions. CashAdvance.com is not a lender and does not make loans or credit decisions. CashAdvance.com provides a loan request service only and is not acting as a representative, agent, or correspondent for any service provider or lender. Consumers are encouraged to consult CashAdvance.com's State Consumer Resource pages to learn more about the risks involved with cash advances and local laws and regulations governing cash advances.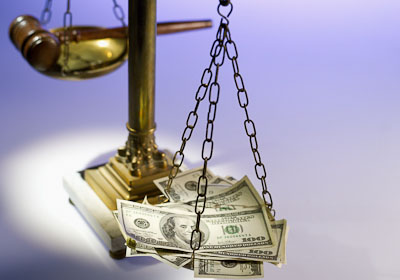 Congress established the Consumer Financial Protection Bureau (CFPB) with the central mission of supervising banks, credit unions and other financial companies, and researching and analyzing consumer financial markets to ensure that consumers remain adequately informed to make sound financial decisions. A prime CFPB objective is enforcing lending laws and educating consumers and lenders on the risks, benefits, […]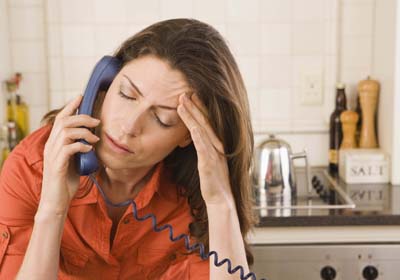 Be wary of imposters posing as debt collectors. Using illegal data harvesting maneuvers, fraudulent debt collectors accumulate long lists of phone numbers of people they plan to victimize. The Better Business Bureau (BBB) has reported that people with low credit scores and payday loan borrowers are frequently  targeted by scammers trying to collect on a […]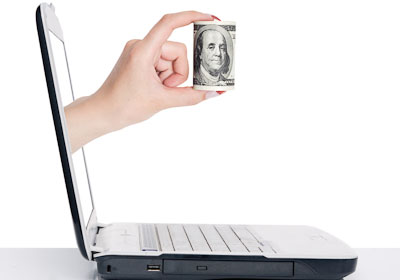 Whenever engaging in any type of online financial transaction, consumers must be wary of the fraudulent practices that abound on the Internet. CashAdvance.com seeks to remind consumers that the best protection is keeping informed of the many perils out there as well as their flagging indicators. Learn how to keep your money and information secure […]

CashAdvance.com wants you to be as informed as possible when searching for a payday loan. To that end, the CashAdvance.com network of lenders has been created. Educating to ensure consumer protection requires publicizing the dangers of working with predatory lenders. CashAdvance.com makes a reasonable effort to work only with reputable lenders, but reports have surfaced […]

The meteoric rise of Internet usage since its mainstream introduction has led to an equally large amount of scams, malware, and viruses online. This has started a constant arms race between Internet users and the crooks who are trying to take advantage of them. As many people have grown comfortable with using antivirus software to […]
MORE SCAM RELATED ARTICLES –