5 Steps to Protect Yourself from Online Lender Scams
Whenever engaging in any type of online financial transaction, consumers must be wary of the fraudulent practices that abound on the Internet. CashAdvance.com seeks to remind consumers that the best protection is keeping informed of the many perils out there as well as their flagging indicators. Learn how to keep your money and information secure even in such precarious times by taking the following precautionary measures:
1)     Beware of unsolicited emails from posing lenders. These people will attempt to give you great offers for some quick fix cash. In return, they will need some personal information. This poses a great deal of danger. Being a victim of identity theft is highly probable in such a situation. When you need a payday loan, actively seek them out yourself.
2)    When visiting a lender's website look for security seals displayed somewhere on the page. Make sure the security seals link DIRECTLY to an active certification of validation for that domain and that the domain address matches the one on the ACTUAL certification. Some common security seals are VeriSign, TRUSTe or McAfee Secure.
3)    Never pay any amount upfront. No reputable lender would ask you to pay any upfront fees. These people know that you are the one in need, therefore, requesting an upfront fee is incomprehensible. Scammers of this type will take your money and flee, leaving you in an even worse predicament.
4)    Be cautious in dealings with Electronic Funds Transfer (EFT). EFT accesses your checking account directly. Lenders that gain EFT access can not only send you money, but they can also request money through EFT. Do not consent to EFT. You can opt to use trustworthy and safe online payment methods such as PayPal or Western Union
5)    Verify the lending company's legitimacy with the Better Business Bureau (BBB). The BBB collects and accounts for information on business reliability, makes the public aware to frauds against consumers and businesses, releases information on ethical business practices, and acts as mutually trusted mediator between consumers and businesses to resolve disputes. If you find yourself interacting with any suspicious online lender, you can do your share and report it to them immediately.
CashAdvance.com is not a lender and does not provide loans or make credit decisions. CashAdvance.com provides a loan request service only and is not acting as a representative, agent, or correspondent for any service provider or lender. CashAdvance.com does not contact its customers by phone, and does not retain any information about customers' loans or their lenders, as stated in our privacy policy.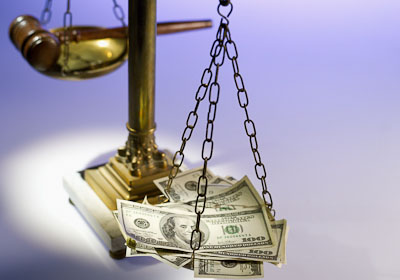 Congress established the Consumer Financial Protection Bureau (CFPB) with the central mission of supervising banks, credit unions and other financial companies, and researching and analyzing consumer financial markets to ensure that consumers remain adequately informed to make sound financial decisions. A prime CFPB objective is enforcing lending laws and educating consumers and lenders on the risks, benefits, […]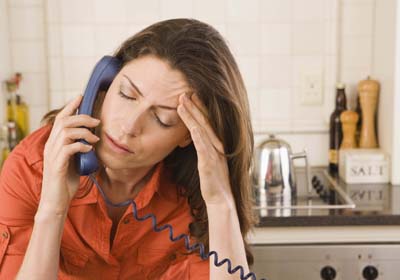 Be wary of imposters posing as debt collectors. Using illegal data harvesting maneuvers, fraudulent debt collectors accumulate long lists of phone numbers of people they plan to victimize. The Better Business Bureau (BBB) has reported that people with low credit scores and payday loan borrowers are frequently  targeted by scammers trying to collect on a […]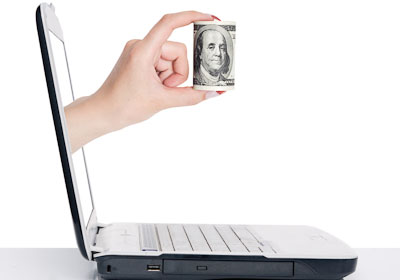 Whenever engaging in any type of online financial transaction, consumers must be wary of the fraudulent practices that abound on the Internet. CashAdvance.com seeks to remind consumers that the best protection is keeping informed of the many perils out there as well as their flagging indicators. Learn how to keep your money and information secure […]

CashAdvance.com wants you to be as informed as possible when searching for a payday loan. To that end, the CashAdvance.com network of lenders has been created. Educating to ensure consumer protection requires publicizing the dangers of working with predatory lenders. CashAdvance.com makes a reasonable effort to work only with reputable lenders, but reports have surfaced […]

The meteoric rise of Internet usage since its mainstream introduction has led to an equally large amount of scams, malware, and viruses online. This has started a constant arms race between Internet users and the crooks who are trying to take advantage of them. As many people have grown comfortable with using antivirus software to […]
MORE SCAM RELATED ARTICLES –